19. Water polo
You'd think a more naked, wetter version of rugby would be sexier than the original product, but somehow the lack of athletes covered in dirt and grime just really kills the experience.

18. Judo
We just love being manhandled.

17. Triathlon
Insert "stamina" joke here.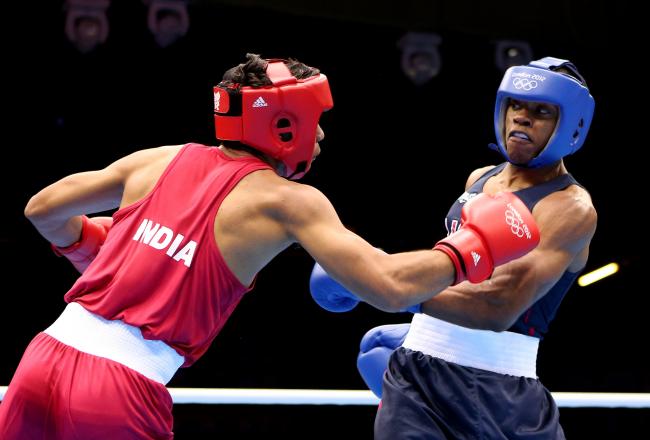 16. Boxing
Way sexier than regular boxing, if only because the Olympics are the closest we'll ever get to fulfilling our personal fantasy of faithfully recreating Punch-Out!!'s international cavalcade of stereotypes.


15. Trampoline
Competitive bouncing. It's the Olympic event every teenager dreams of.
14. Tennis
Powerful enough to make Roger Federer seem sexy.

13. Track and road cycling
The combination of aerodynamics and enormous quads reaps enormous dividends in sexiness.

12. Jumping
Whether it's the triple-jump, the high jump, or the long jump, these human kangaroos are undeniably sexy. Wait, did we just make it weird?
11. Taekwondo
You show me someone who's not turned on by a person roundhouse kicking another person in the face and I'll show you a filthy liar.
10. Field hockey
There's just something about girls with clubs that really works for us.