9.Running
[Whatever you do, don't make some kind of joke about them being "9- second men" -- Ed.]
8. Freestyle wrestling
You know it's sexy when the commentating sounds like someone narrating an absinthe-fueled night at a Turkish bathhouse.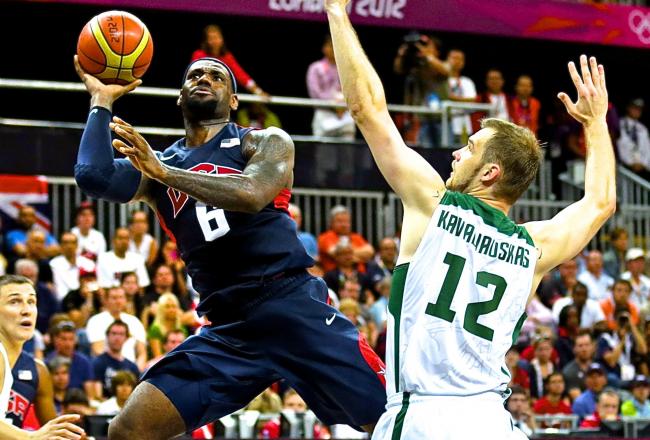 7. Basketball
All the steamy action of the regular NBA, but with the jingoistic thrill of watching LeBron James stomp all over less-privileged countries.

6. Diving
If you watch it in soft focus, it's almost like very graceful porn from tall heights.

5. Modern pentathlon
There's something really primally sexy about being good at so many different rugged, outdoorsy skills.

4. Artistic Gymnastics
The less that's said about the relative sexiness of a sport predominantly featuring adolescent girls from around the globe, the better. Moving on.
3. Volleyball (beach)
If you're somehow able to watch beach volleyball without feeling a sense of shame, you are watching it incorrectly.

2. Rhythmic gymnastics
Really, what is sex if not a sort of rhythmic gymnastics?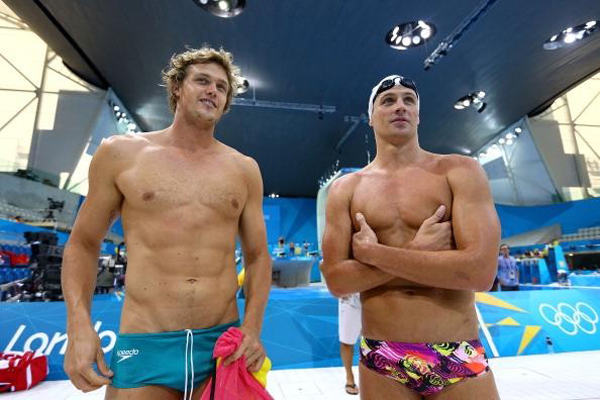 1. Swimming
Despite Ryan Lochte's best efforts to literally become the literal human embodiment of a douchebag, there's just no getting around how insanely hot they all are. In our scientific estimation: LORDY.