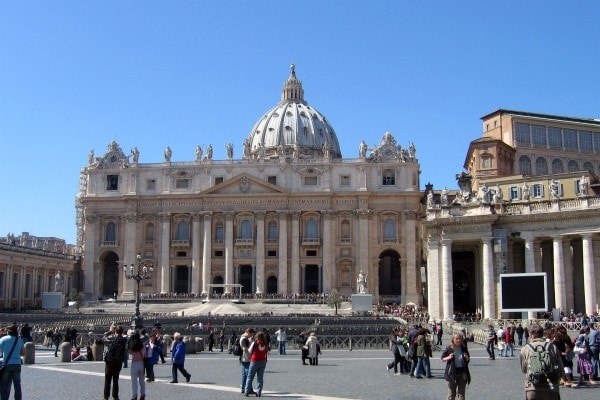 There's no denying Wikipedia is a go-to source for most people's research, but Vatican just published a series of biographies of twenty-two cardinals that turns out to be more or less lifted from the beloved encyclopedic website. Although the Vatican is known for having a wealth of informational resources, including more than a million books at its disposal, the biographies on archbishops such as George Alencherry, Timothy Dolan, and Edwin O'Brien were basically taken from Wikipedia's source content with minimal alterations.
In response to the outrage of journalists, the Vatican's spokesman, Father Federico Lombardi, stated that the biographies are temporary and were put up on the Holy See's website in haste so that journalists could have a point of reference after the formal announcement of the appointments was made. But the Vatican's failure to cite Wikipedia as a source at all until being called out on it is presumably what caused the furor.
And that isn't even the laziest aspect of the whole mess. Perhaps the funniest part is that the Vatican thought it could make Wikipedia's content its own simply by adding the word "Catholic" to the description of the archbishops. It's something you'd expect from a lazy ninth grader, not the public face of one of the world's largest religions.
Still, is this really the most surprising or offensive thing the Catholic Church has done? I mean, let's be honest: it's pretty far down the the list, well after the Crusades, pedophilia, and the invention of Original Sin. (Not in that order.)