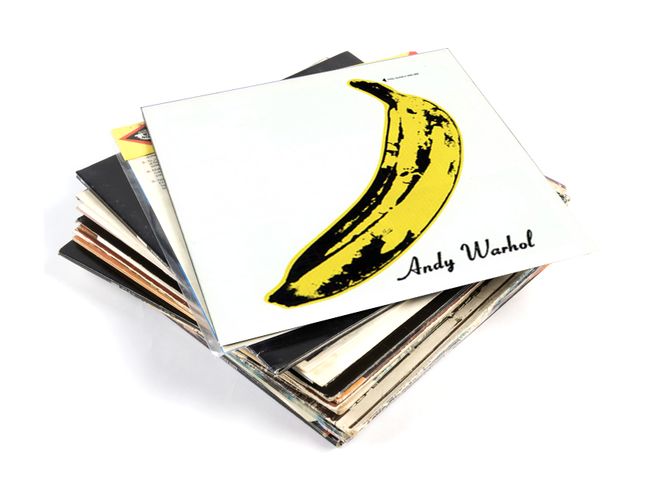 Even if you haven't listened to the classic 1967 album The Velvet Underground & Nico, you've undoubtedly seen its iconic front cover. Well, now, that unassuming banana is at the center of a war: former Velvet Undergrounders Lou Reed and John Cale are fighting the Andy Warhol Foundation over the right to retain ownership of the image.
Although Warhol famously discovered The Velvet Underground and brought them into his fold — and therefore into the limelight — Cale and Reed are less than thrilled that the Andy Warhol Foundation is treating the album cover as their property when it comes to licensing Warhol's work. Their lawsuit seeks to compel the AWF to stop selling their versions of the album cover, recognize that ownership of the image resides with the band, and fork over the classic "unspecified damages."
The ownership is a thorny issue: Warhol designed the album cover and split the $3,000 advance with the band as payment. Then again, without Warhol's artistic rendering (or his patronage), the album might never have become as legendary as it is today, and some would argue that it's disrespectful to his legacy that Cale and Reed are behaving so selfishly. It would be nice to hear Nico weigh in on this. Alas, her thoughts can only be interpreted from beyond the grave and would probably concern where she could buy some moderately priced drugs.